Aloia CMS: The flat file content management system for Laravel
Aloia CMS is a content management system for Laravel developers who want to choose between "I want full control over my content" and "Please, let the CMS do the work for me". Everything works automatically out-of-the-box, but you can change every single aspect of the CMS if you so choose.
Documentation
Source code
Most important features
No content management system is complete without a few features that make it work for you and any project you might want to use it with.
Simple to extend
You can easily extend the CMS with your own custom content types. All you have to create your custom content type is:
Extend the base Model
Specify a folder to write the data files to

(Optional)

Specify any required fields
Yes, that's really it!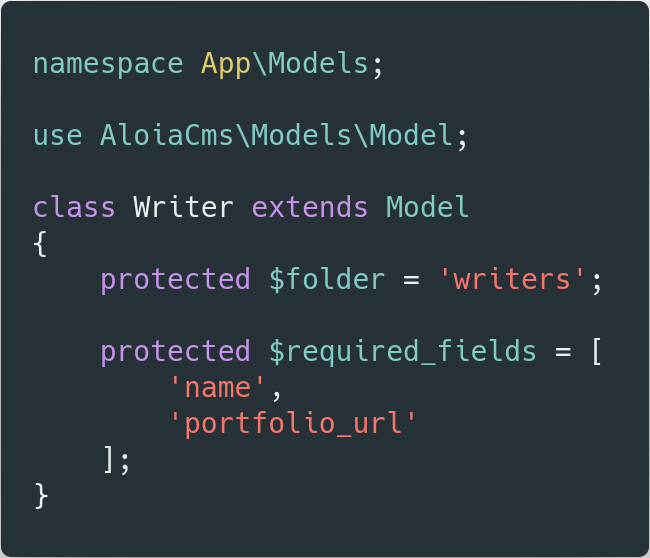 Familiar configuration
Managing content is easy! You can use techniques you might have already used to save your content:
HTML / Markdown / TXT
YAML Front matter
You can choose how you want to write your content, letting the CMS do the rest.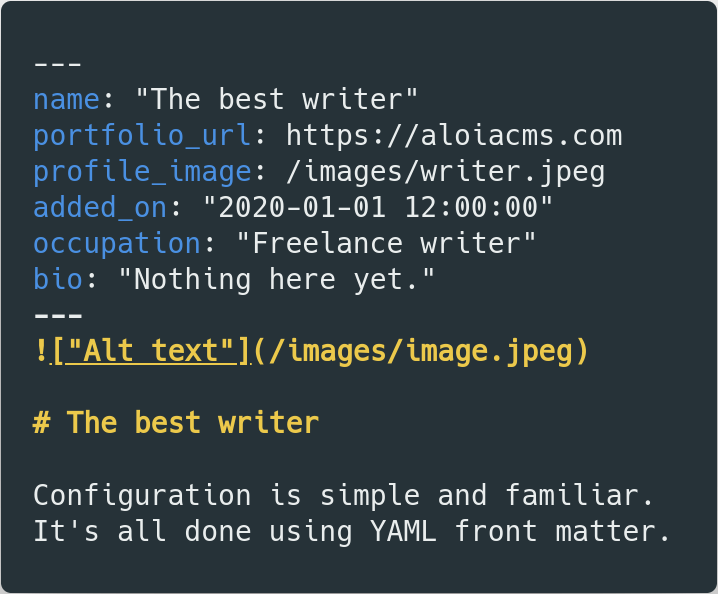 Latest news
Jul 19, 2020
New logo, new branding
As you might have seen, the website has a different look! We've added a new logo to the website and adjusted the colors to go with the new logo.
Jul 12, 2020
Aloia CMS GUI 3.3.0: Extendible articles
Articles, one of the built-in content types of Aloia CMS, were already extendible through code editors and IDE's, but now they're also extendible through the GUI package. You can extend the article objects to contain any properties you might need for your websites.